Evergreen lifestyle retirement villages are defined by their picturesque settings, landscaped public spaces and strong sense of community. The villages are based on a traditional arrangement of homes with in small private gardens that are all interconnected with narrow roads to retain the sense of a pedestrian environment. Evergreen environment sets up a safe, intimate and relaxing retirement.
Evergreen lifestyle retirement villages are referred to as a Cape vernacular variety. The design takes after classical form by means of rectilinear plan arrangement, exaggerated internal volumes and pure facade forms that embody the fundamental characteristics of a "home". The dwellings respond to the natural surroundings by means of Earth tones with contrasting tones seen in the additive forms such as the carports and patio structures. The Cape Dutch influence can be seen in the vertically proportioned windows and decorated gable walls.
Large, open plan living spaces gives the dwelling a contemporary feel that is complimented by a play of lighting on natural tone finishes.
Bergvliet
Evergreen Bergvliet is located within the Constantia valley on the old Sonnenhof farm estate. The village is divided into 3 phases with a total of 65 single and double dwelling homes. There are a few different unit types but each unit has its own unique elements which removes repetition and complements the individuality of the villagers while strengthening the sense of place.
The Sonnenhof estate house was converted into the village lifestyle centre. The Sonnenhof lifestyle centre retains the characteristics of the original dwelling with a contemporary finish and creates a vibrant social atmosphere for villagers to interact.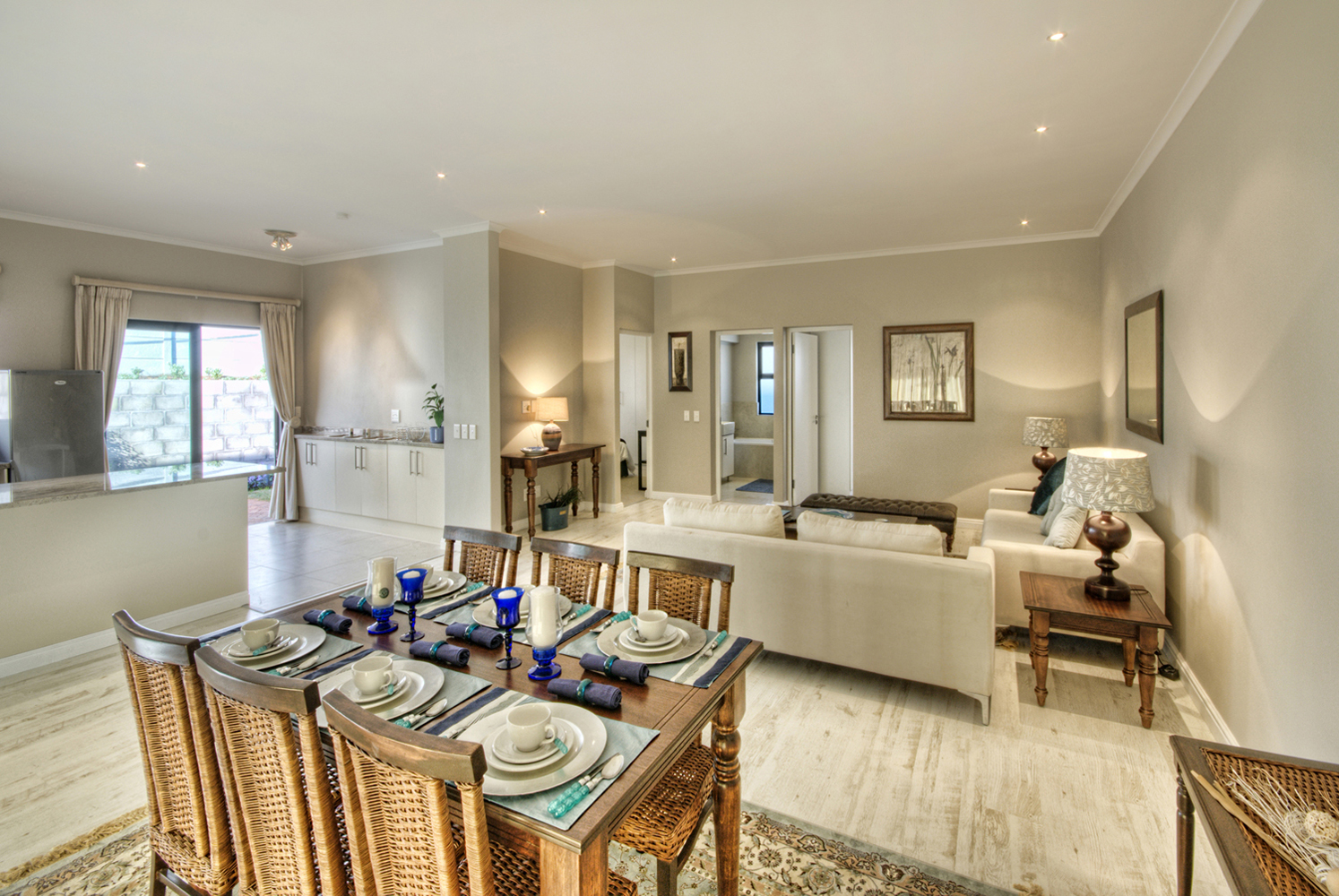 Broadacres
Evergreen Broadacres is Located on the east rand of Johannesburg, 10km West of Lanseria International airport. The site is divided by a 2ha green belt that reflects the surrounding landscaping and encourages outdoor interaction.
The village is divided into 4 phases with a total of 83 single and double dwelling homes. Future phases will include one and two bedroom apartments and a lifestyle centre that offers various social activities.
Noordhoek
Located in the Noordhoek Valley, the site offers incredible views of the surroundings.
The village is divided into 5 phases consisting of 140 Homes, 249 apartments and a lifestyle centre. The development layout is designed to conform to the contours of the site while at the same time benefit from 180 degree views of the surrounding area. Pedestrian pathways and public open spaces create an active and social environment for the villagers.
The lifestyle centre will be elongated from east to west to maximize the northern exposure. The dining hall will be located on the northern edge to ensure that the view of surroundings is fully utilised while also acting as a pavilion for outdoor activities.